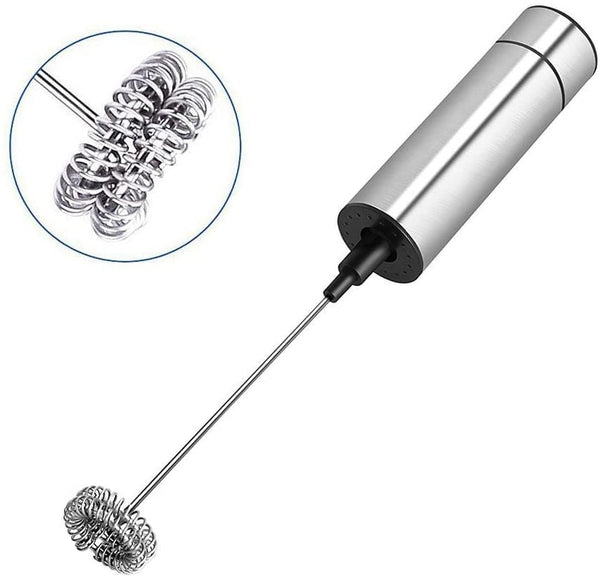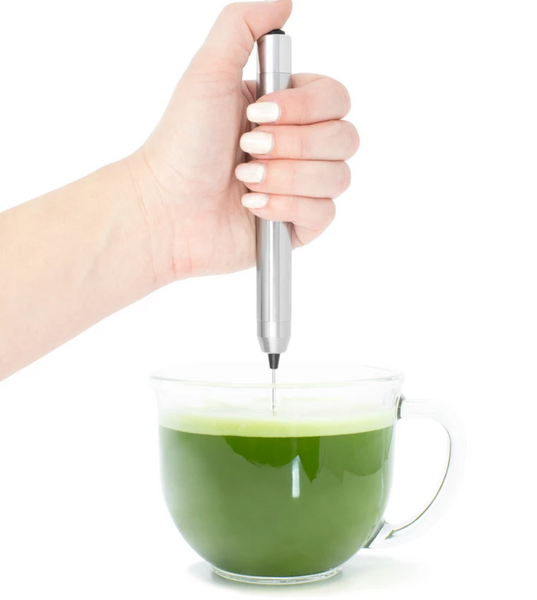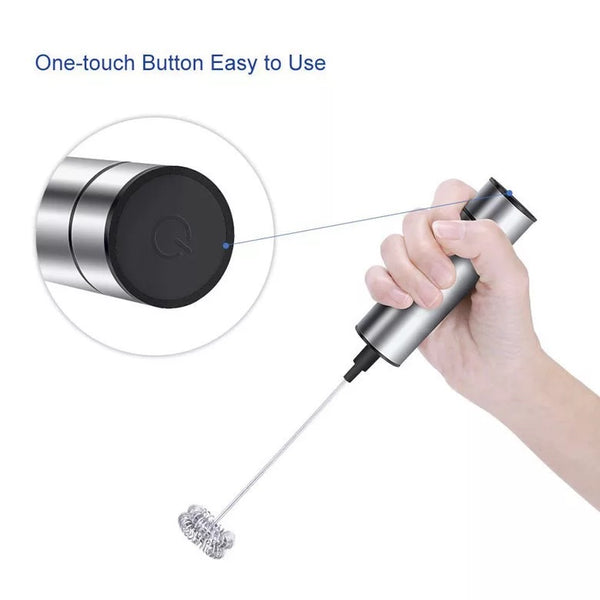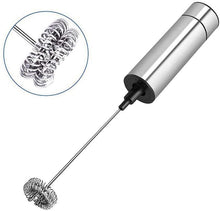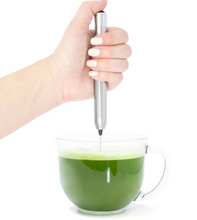 Authentically Japanese
Made in finest family farms directly in Kagoshima Japan
Energy!
Naturally contains caffeine + L-Theanine for energy without jitters
USDA Organic
Our matcha is pure and tested for harmful chemicals and radiation
Origins
Matcha was developed in Japan, and they have the highest standards for all matchas
what's special about this tea?
Matcha is essentially a superhero of all teas and energy drinks. Unlike other green teas, Matcha plants are shade grown and whisked directly into the water (no tea bags here!) to provide the highest antioxidant, chlorophyll, and theanine levels in the powder you enjoy! Our tea masters carefully select the leaves from each harvest to create a superior, well rounded flavor profile not found anywhere else. Don't worry about the fact that Samurai and Zen Monks were drinking it 900 years ago, you're drinking it now!
Tea Taster
matcha
1g per person or 1 sachet per person
whisk
best to use a whisk
Matcha Peanut Butter Cups!
For more recipes like this one, check out our growing recipes section! :)
we think you'll like these too
Handheld Electric Double Head Whisk. Most Powerful stainless steel whisk on the Market!!
Make a perfect cup of matcha with our electric Matcha Frother! This handheld frother easy froths all types of hot or cold milk. Making a delicious matcha latte has never been easier!
- Double Whisk Head Electric foam maker. 
- Ideal for Making Matcha Tea or Matcha Lattes. 
- Mixes instantly with the push of a button 
Yodha Matcha's Matcha Frother - Handheld Portable Electric Whisk
Matcha is the bes

t

drink ever.
It's no secret that matcha, in any form, tastes fresh, clean, and lovely. It is already a lifted beverage compared to other drinks, and once you've acquired the taste for matcha, all other beverages will taste less pleasurable.
You can achieve diversity in your Yodha Matcha regimen by creating different drinks using different combinations of ingredients and flavors.
Enhance your matcha experience.
Matcha is as exciting as far as your imagination can take it.
You can make matcha lattes, matcha frappes, lemon-ginger matcha, and a lot more exciting blends - go wild and innovate.
Another way to level-up your matcha drink making is by adding texture. It's easy to get creative with different toppings and adding healthful alternatives to whipped cream to glorify your matcha. - But if you're no barista, how do you achieve the perfect froth?
Froth your matcha.
Aerating gives your matcha drinks a frothy addition that stimulates your olfactory senses when you consume them. You know that feeling - when the flavor seems to seep through the roof of your mouth into your nose; you swear its like drinking-smelling.
Matcha froth is flavored air that disperses scent and flavor in your mouth and nose when you drink your tea or latte. Just like how bread spreads its fragrance in the dining room during breakfast - the air in its holes/bubbles is scented and flavored, and that air is dispersed when you slice through the holes or break the bread.
Your Yodha Matcha latte or frappe gets a significantly enhanced flavor dispersion from not only froth but also a better, fancier, and delectable look.
Any Yodha Matcha drink is Instagrammable in its own right. Your matcha's appearance emanates calmness and spirituality to anyone who sees your pictures. However, when you froth your matcha, it looks more delicious and enticing.
Remember, we drink with our eyes first.
Achieving the perfect frothy Yodha Matcha experience is easy and affordable.
The Yodha Matcha Electric Whisk - Matcha Frother
Make the quintessential cup of matcha with Yodha Matcha's Matcha Frother! - This handheld portable electric whisk quickly gives your matcha drink the froth it deserves.
The Matcha Electric Whisk is a portable device that you can use to make froth in any hot or cold matcha drink you want to be aerated.
Use the Yodha Matcha Frother to foam up your delicious matcha latte easily!
You can also use the Matcha Electric Whisk to recreate ceremonial matcha tea whisking when you're on the go - it has a gentle hum you can quickly meditate to while you froth.
The Matcha Electric Whisk features:
Single and Double Whisk Head

One-button operation

Sleek design for better handling
It would help if you got your own Matcha Electric Whisk. It's a safe, secure, and convenient upgrade for your matcha lifestyle.
It froths your tea perfectly.
With the high-speed rotation of its stainless-steel single and double whisk, this handheld milk frother is perfect for creating delicate foam for your matcha melange, maraschino, matcha milkshake, hot choco-matcha tea and more.
It is made with food-grade and food-safe materials for your health.
The Matcha Electric Whisk is BPA free and made with FDA-approved stainless steel.
It is easy for you to operate.
With a simple one-touch switch, your Matcha Frother's powerful motor is activated. Just put it into your drink's container (approx. ⅓ of the way) and froth away. We highly recommend that you keep the temperature of milk below 60℃ for perfect luxurious foam.
It is made for your convenience.
The device runs on 2 AA batteries. You won't have the hassle of having to look for specialized batteries. When its energy drains, you can buy AA batteries in any store nearby.
It has an ergonomic design for you to control it better.
Matcha Frother has a lightweight design. It also has an ergonomic handle that makes frothing and creating delicate foam no-sweat.
It is easy to wash and clean for your next use.
The Matcha Frother's food-safe stainless steel shaft and single-whip are easy to maintain and clean.
Rinse the used parts in soapy water while running the whisk a couple of times. Then, rinse in clean running water while rotating a few times. Lastly, dry your Matcha Frother with a kitchen or paper towel and store for the next use!
Recreate this FIVE-MINUTE HOT FROTHY MATCHA LATTE with the MATCHA ELECTRIC WHISK



This 5-minute hot frothy matcha latte is for you on-the-go - when you need to catch a flight but need your matcha fix or a long list of deadlines to accomplish by the end of the day. After all, matcha will help you get through any rush by giving you a steady kick of energy without a caffeine rush and crash and the jitters.
The caffeine release in matcha is gradual, which gives you more sustainable and longe-lasting energy better than any other caffeinated drinks can. Plus, with the L-theanine in matcha, you have this alert but calm focus that allows you to concentrate better and be more productive.
You can personalize this recipe! If you like it cold instead of hot, or non-dairy, or vegan, you can find alternatives for some of the ingredients.
Ingredients:
1 cup of milk of your choice (cow's milk, soy milk, almond milk or hemp milk)

1 tsp coconut oil

1 tsp Top Ceremonial Grade Yodha Matcha powder

(OPTIONAL) 2 tsp honey or other alternative sweeteners of your choice - you can use stevia, muscovado, coconut sugar, or regular brown or white sugar.
Instructions:
Heat the milk on your stovetop or in your microwave.

Pour the milk, coconut oil, and mYodha Matcha powder into your favorite on-the-go cup.

Add honey or any other sweetener of your choice if you want some sweetness.

Use the Yodha Matcha - Matcha Frother to aerate your matcha until your required frothiness is achieved.

Consume while warm.
Get the Yodha Matcha Electric Whisk now!
Yodha Matcha's Electric Whisk is an affordable and safe device that makes diversifying your matcha drink-making capability most naturally!
Put it in your cart, and we will deliver it to you with your next Yodha Matcha purchase!